Rock'n'Roll Vagabonds
Sie kamen von einer kleinen Insel nahe Korsika. Sie wollten Rockstars werden. Sie strandeten in Deutschland.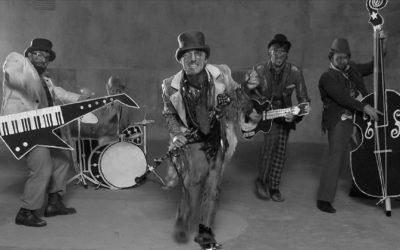 It's time to kick ass and play Rock'n'Roll: Wir haben ein neues Video! Zwei Tage lang haben wir uns unter der Erde in einer ehemaligen Humanzentrifuge der Raumfahrt eingeschlossen, um diese audioviduelle Schlachtplatte zuzubereiten. Mit Making-Of-Fotogalerie!
mehr lesen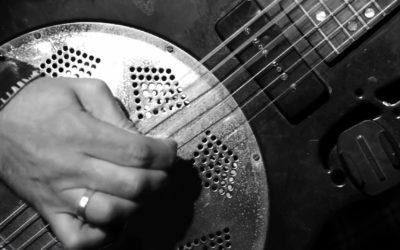 Guitar Lesson: How to Play The Les Clöchards' «Love Baby» opening riff. Ilnatterino erklärt in diesem praktischen Video-Tutorial dem interessierten Gitarrenpublikum, wie's geht.
mehr lesen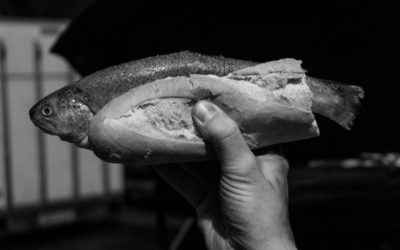 Mercedes-Benz fahren und dabei halbgefrorene Forellenfilets schlemmen: so gut lebt es sich als Gastmusiker in Deutschland. Wir stellen unser Lieblingsrezept vor – im Motorblock gegart!
mehr lesen

«A New Brand of Entertainment!»
A breath of fresh air in a market saturated by the overly polished, glossy productions of the MTV generation.
«It is mad. It is effortlessly cool. It is utterly spellbinding. It is a superior kind of chaos.»
«Es steckt mindestens soviel Rock'n'Roll im Auftritt der Clöchards wie in dem der Rolling Stones»
«Diese Rock-'n'-Roll-Landstreicher sind ein wunderbares Erlebnis. Man sollte sie nicht versäumen.»
«Punchy musicality and bags of character.»
«Hugely entertaining, quirky and clever, The Les Clöchards are a must-see.»
«The Les Clöchards' show is frantically energetic and effortlessly funny. Like a vaguely eastern-European gaggle of musicians inadvertently poking fun at western-European mainstream culture whilst attempting to replicate it, the band are equal parts endearing and uplifting.»
«The comedy pidgin English is the best!since Sacha Baron-Cohen's Borat. Most
seamlessly impressive bits of musical comedy.»
«Certainly insane, hugely charismatic, side-splittingly hilarious.»
«Despite the singer's suggestion that we might like visit the bar, smoke a spliff outside, or pop a pill, this is a band that you don't want to turn your back on for one second.»
BOOKING (D, A, CH)
Kramer Artists
Tom Kramer
Phone: +49 (0) 1 51 – 23 44 66 69
booking@cloechards.com
For press and management enquiries or booking requests for all other countries please contact:
MANAGEMENT
Erik Jünge
Management@CLOECHARDS.com
CONTAKT THE BAND